"If there isn't an interlocutor there isn't design but artistic and creative craftsmanship. The real strength of the designer is to understand the company with whom he works and to express his creativity in that contest. Creativity is born from the occasion. Not the contrary. Otherwise it is not design but simply creativity, that which exists spontaneously in anyone."
The couple of architects and designers Alberto Basaglia and Natalia Rota Nodari entered the architectural scene in 1997, starting the Associate Studio that bears their name. With their first project of design, the collection "Antennati" with the brand name of YDF, in 1999, they won the award of the competition 'Young and Design' happily concretizing their remarkable ability to understand the potentiality of the client company with whom they work, interpreting the characteristics in the product. Many existing collaborations, very many completed projects. From environmental recovery and buildings of industrial archeology, to the creation of areas and environments for exhibitions, and even adventure in Food Design. Winners of the prize Good Design Award in 2007 for the modular library system Boox, produced by Rexite, Alberto Basaglia and Natalia Rota Nodari have worked with excellent feedback also in many other areas of architecture and furnishings.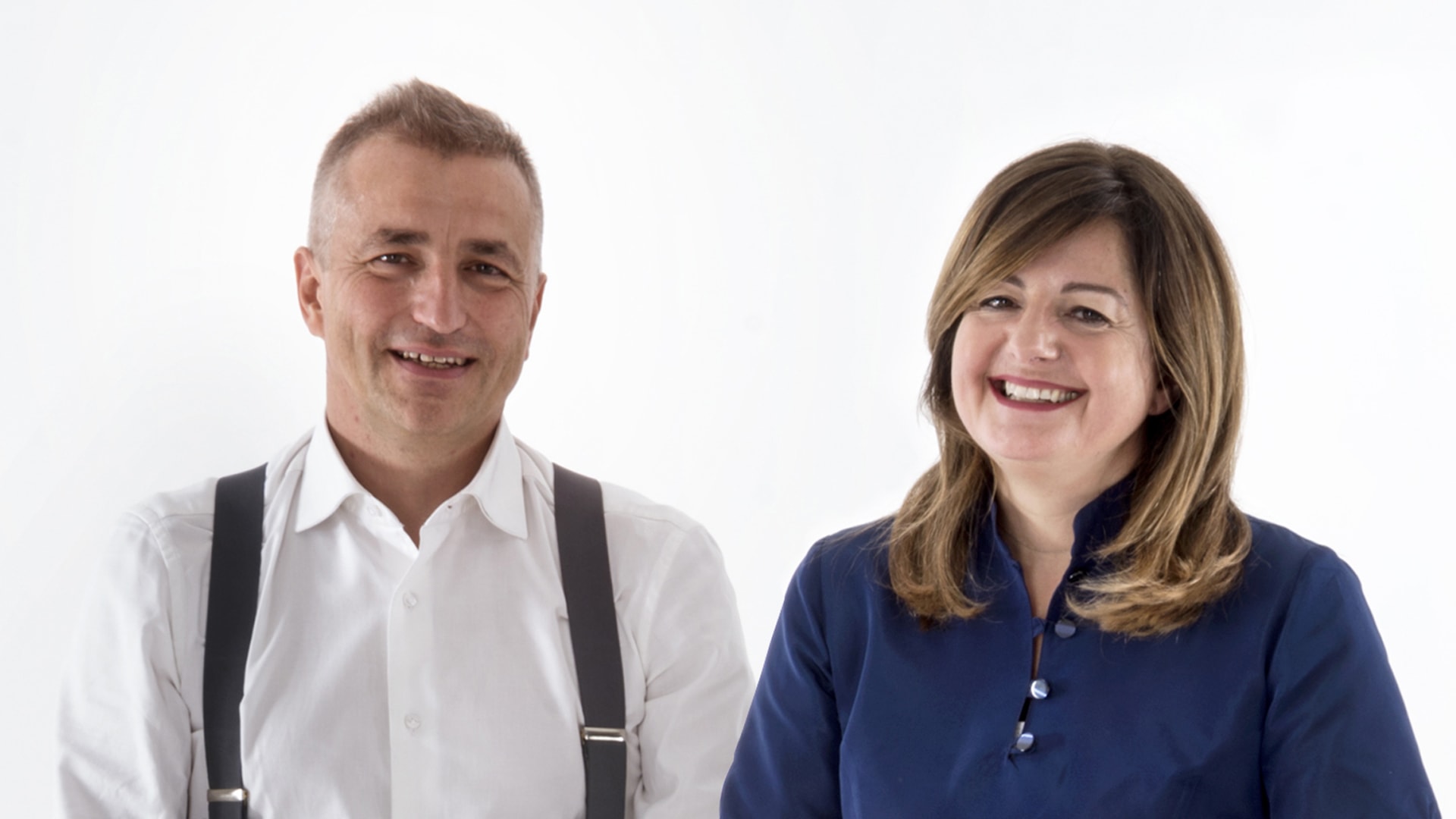 "To grasp the specific energies of your interlocutor and find the way to strengthen them through the creation of alternative visions, often complementary to that which already exists, is a challenge which fascinates us."
…which they said about themselves in 2013, at the opening of " Alternate synergies. 15 years of projects for the companies" made in Milan at the Achille Castiglioni Foundation. Convinced that the best design is produced working in close contact with the client, knowing the reality of the production which must make the product, Alberto Basaglia and Natalia Rota Nodari have often begun to collaborate with the companies for single products, finishing by taking care of the whole image. In 2016 the collection of chairs S'mesh, designed for Diemmebi, was selected by ADI Design Index for candidacy for the "Compasso D'Oro" 2018.
"That which applies to design projects applies also to the study of a coordinated image: brand name, graphics, communication and merchandising vectors. Everything is functional in giving an image of a company's substance."
In 2009 they designed a line of lighting for Pedrali. The most recent being Tamara in 2019. They have designed for Blitz Bovisa, BPA, Caffè Bonomi, De Nardi, Diemmebi, Fermob/Vlaemynck, FAS Pendezza, Filippi 1971, Grand Tour Tino Sana, Il legno dalla natura alle cose, ITRE, Lema, Luxit, Mamà Design Italia, Outlook Design Italia, Pedrali, Progetti, Rexite, Sar Metal, Steiner, Treca Interiors Paris, Viganò Office, YDF.