CROSS, the football table
design BASAGLIA + ROTA NODARI
The time has come to introduce you to the first of the FAS Pendezza new entries: the CROSS football table. Available in indoor and outdoor versions, CROSS is characterized by a simple and rigorous design, thanks to the reinterpretation of the classic legs of the game table.
The refined and clean lines recall an eternal and timeless style. The natural or painted wood, in the indoor versions, blends with the table top thanks to metal studs.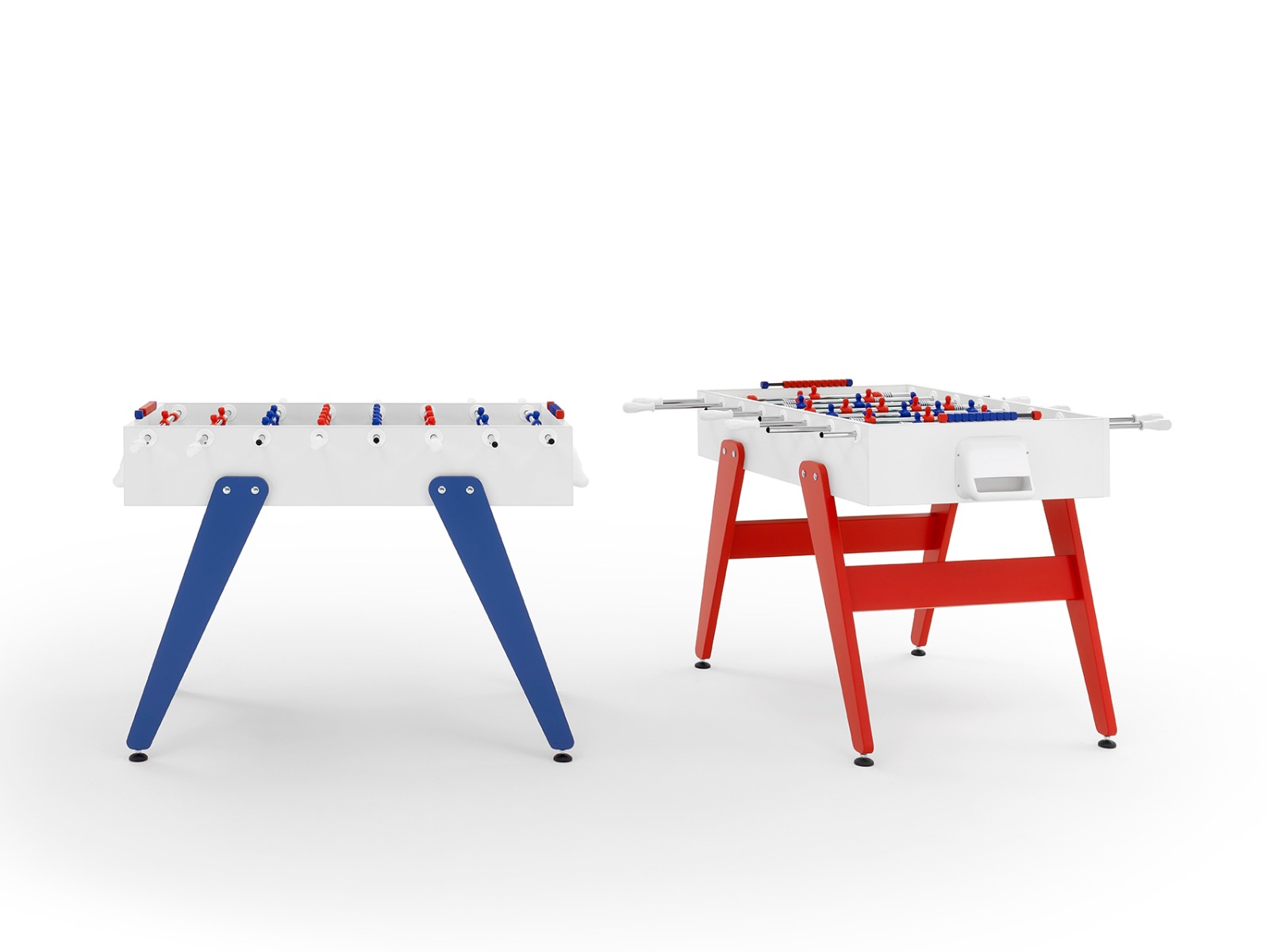 The colors match with the the ones of the players, maintaining a strict order and a simple style.
CROSS is part of the collection of products designed by the Bergamo-based studio of architects BASAGLIA + ROTA NODARI.
A recognizable signature of contemporary Italian design, with the capacity to best portray the needs of a constantly evolving market.